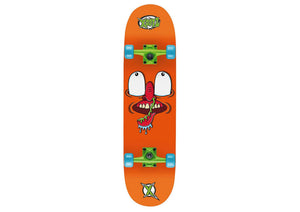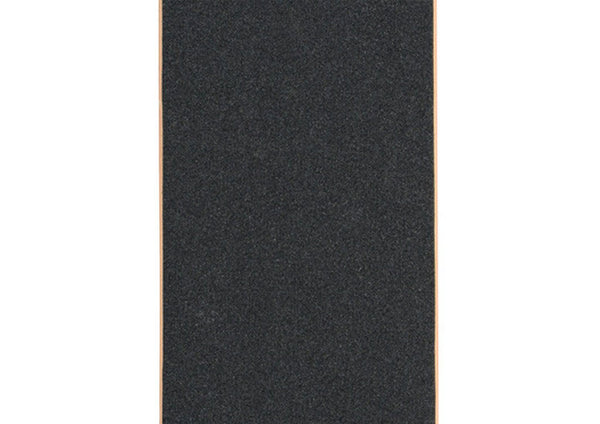 Swipe for more images
Snot Print Xootz Kids Double Kick Skateboard (31")
£24.99
This Xootz Double Kick Pro Skateboard offers riders a sturdy 7 ply maple deck measuring 31" by 8" and featuring a concave design for added durability and response when performing flip tricks.  The underside of the skateboard deck features a monster with green snot coming out of its nose, and is suitable for any budding shredder.
The heavy duty aluminium trucks with 5mm raisers and PU bushings give riders a sturdy platform, whilst a smooth ride is delivered by the 54 x 36mm PVC wheels and 608z bearings.
The board's double kick capability allows tricks to be performed from the nose and tail of the board, meaning plenty of pop for ground and rail tricks.
Sorry, there's no technical specs available at the moment.
Shipping
All of our items are posted using tracked and insured couriers. We offer a range of delivery options, covering:
Free UK delivery – 48 hours
Express delivery – 24 hours
Saturday Express Delivery
Standard Ireland 72 hour service
Standard Isle of Man 72 hour service
For full details and costs, please see our Delivery Service page.
Returns
If for any reason you are unhappy with your product, you can return it to us within 14 days of purchase with no problem. You'll have to get it back to us in the original packaging, with no marks or defects. Please see our full returns policy here.
Features:
Deck measures 31in x 8in / 79cm x 20cm
Double kick concave design board, made from 7 ply Chinese maple
Black grip tape
Printed base
5in / 13cm heavy duty aluminium trucks and bases
5mm risers
54mm x 36mm PVC wheels with print
PU Cushions
608z bearings
Available in 6 cool designs
Suitable for tricks, double kick design allows tricks to be executed from nose or tail
Never miss an update, get exclusive offers.
Subscribe to our newsletter and we'll tell you as soon as they become available!
We respect your privacy. No spam, just the good stuff.