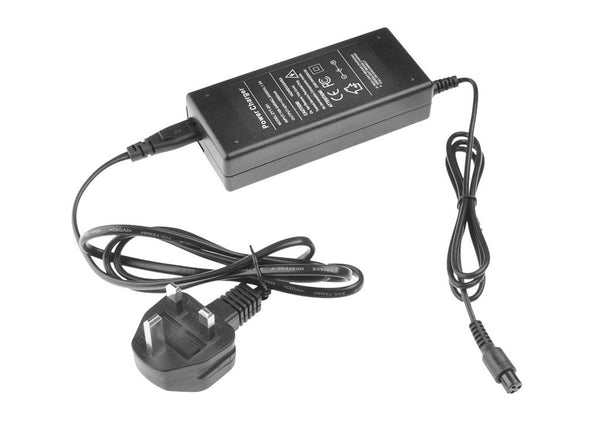 Swipe for more images
Swegway (UK) 3 Pin Charger with Fuse
£24.99
For all Classic and Bluetooth Swegway boards - 6, 8 and 10 inches.
This is a replacement charger. If you are buying a Swegway you do not need to buy a charger. All of our boards come with chargers in the box ready to use.
Sorry, there's no technical specs available at the moment.
Shipping
All of our items are posted using tracked and insured couriers. We offer a range of delivery options, covering:
Free UK delivery – 48 hours
Express delivery – 24 hours
Saturday Express Delivery
Standard Ireland 72 hour service
Standard Isle of Man 72 hour service
For full details and costs, please see our Delivery Service page.
Returns
If for any reason you are unhappy with your product, you can return it to us within 14 days of purchase with no problem. You'll have to get it back to us in the original packaging, with no marks or defects. Please see our full returns policy here.
Key Features:
UK 3 Pin Charger - Safe to use and adheres to UK guidelines.
Fitted with fuse - ensuring safety and all UK electronics guidelines are met.
Quick Lock System protects your Swegway from any damage. The charger port has an indent to ensure fast and easy fitting.
2 Part System allows you to easily pack when travelling.
Never miss an update, get exclusive offers.
Subscribe to our newsletter and we'll tell you as soon as they become available!
We respect your privacy. No spam, just the good stuff.